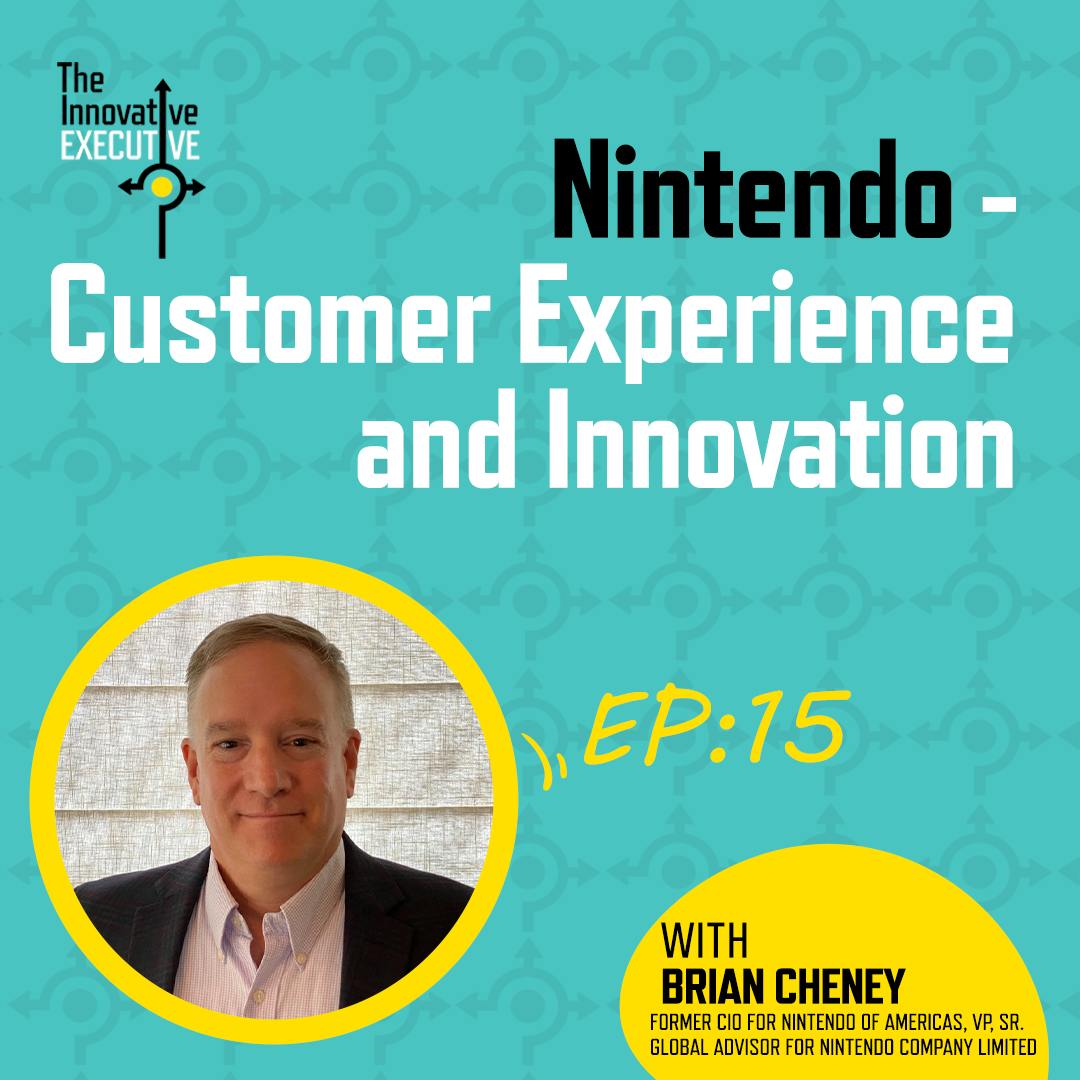 EPISODE DETAILS
I speak with Brian Cheney, former CIO for Nintendo of Americas. Also, VP, Sr. Global Advisor for Nintendo Company Limited, a Board Advisor for Datafi Labs and Executive Advisor for Energize Works.
SHOW NOTES
It's no secret that technology is driving innovation in the gaming industry today. There are over approx. 3.1 billion gamers across the globe. The game industry has increased focus on not only for gamers, but for game developers and publishers. Investments are made around cloud gaming, subscription service and cross- platform play to enable access anytime, anywhere. To learn more about the gaming ecosystem, I spoke to Brian Cheney, former CIO of Nintendo Americas about how the gaming industry creates interactive user experience, global reach and the social and shared connections it generates. The gaming industry is so huge that the number of viewers actually exceed the number of online players. And it's predicted that the gaming industry is going to overtake the movie and entertainment industry.
What we cover in this episode:
03:25 Did not see new markets with barriers but as requirements
06:40 Feedback from local perspectives
07:24 Corporate strategy – embrace your legacy and customer base that keeps up with your consumer
09:09 Gaming industry predictions and market trends around social content
11:23 Animal Crossing – ongoing engagement and longevity after 20 years
13:26 Innovation is a necessity in the gaming industry and creating a pipeline of products
14:32 Big I and small "i" Innovation, our organization supported both
17:50 Understand the user to create a better experience and not for new products
Follow Brian Cheney:
Follow Me:
What is "The Innovative Executive"?
Insightful conversation with business and thought leaders who share knowledge and stories about project selection and company growth. With a focus on Rethinking your business model, innovation and collaboration and leveraging technology. You'll learn how to strengthen your innovation capabilities.