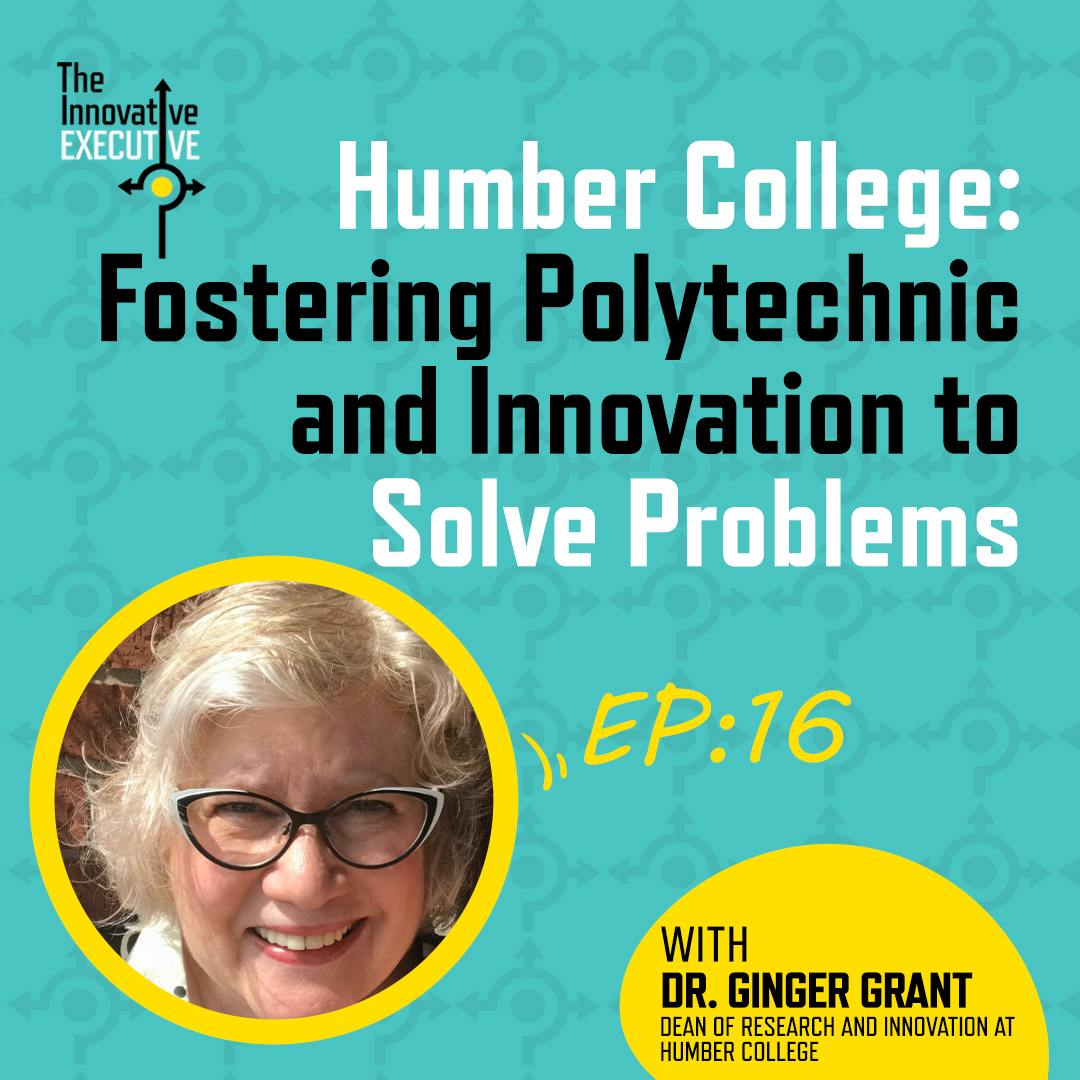 EPISODE DETAILS
This week, I speak with Dr. Ginger Grant about innovation management assessments, fostering polytechnic and innovation to solve community problems and how Humber college is leaping forward to broaden their skill sets.
SHOW NOTES
The future of work is changing. But over time organizations are building new competencies by growing different functions to impact long term development and professional impact.  Today, the economy relies on colleges and universities to train students to be the next generation of workers with practical skill sets.  Humber College is training the next generation of workers and positioning Ontario to meet the demands of the labor market now and into the future. Dr. Ginger Grant discusses how her organization is creating an innovation culture, increasing engagement, optimizing processes to boost productivity and retention.
What we cover in this episode:
01:50 Shifting culture in academics
09:30 What innovation management assessment uncovers 
16:10 Polytechnic and innovation to solve community problems
19:50 Talent management
21:56 Global partnerships – work integrated learning
Follow Dr. Ginger Grant:
Follow Me:
What is "The Innovative Executive"?
Insightful conversation with business and thought leaders who share knowledge and stories about project selection and company growth. With a focus on Rethinking your business model, innovation and collaboration and leveraging technology. You'll learn how to strengthen your innovation capabilities.