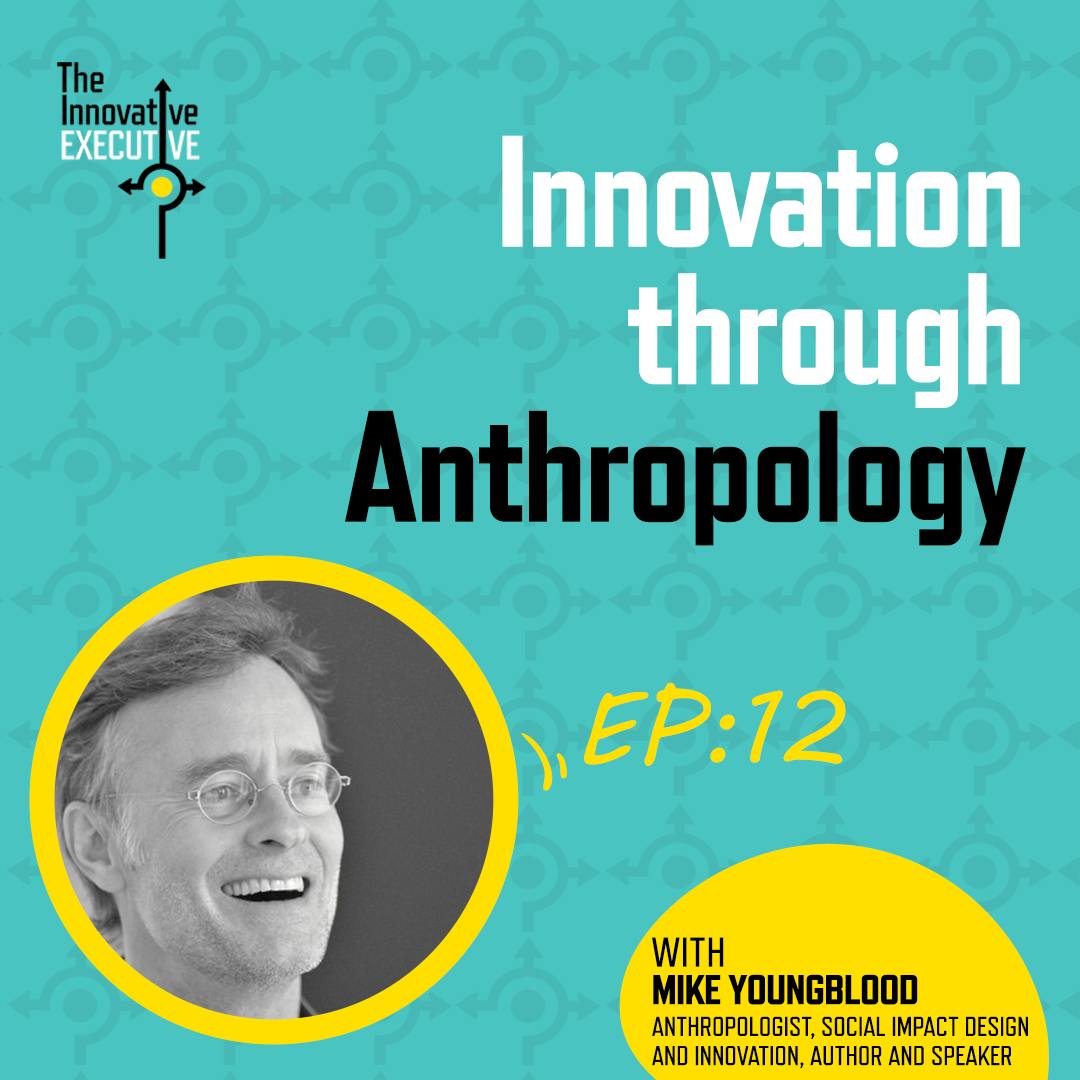 EPISODE DETAILS
Today, I speak with Mike Youngblood. Mike is a cultural anthropologist working at the intersection of social science, human-centered design, and social impact innovation. A guest instructor at Sandford University teaching design thinking and innovation methods for the d.school. and has a PHD in cultural anthropology. And he is the author of 2 books: Cultivating Community and Rethinking Users: The Design Guide to User Ecosystem Thinking.
SHOW NOTES
Consumers often struggle to articulate their needs and data contains gaps that can be difficult to identify without seeing consumers conducting tasks in-context. The focus often lies in what the anthropologist notices that the consumer may not have thought to demonstrate.
More companies are taking an anthropological approach to their business because they understand that qualitative research skills are essential to making sense of the big data. An Anthropologists lens helps you to framing or reframing your work in a way that makes sense to stakeholders and overturn any misconceptions. In the show I talk with Mike Youngblood who bridges the gap between big data and the consumer. We dive into inhibiting Factors of Innovation, Rethinking About Your User Design Framework, how to Capture Observations and setting Goals & Thinking Systemically.
What we cover in this episode:
03:20 Corporate anthropology on the rise
05:34 Anthropologist mindset- reflectiveness
08:19 Four inhibiting factors of innovation
12:30 Rethinking about your user design
16:14 framework to capture observations
21:13 Goal is not to have data points but understand what it means
23:32 holistic thinking/ systems thinking when solving for sustainability
Follow Mike Youngblood:
Follow Me:
What is "The Innovative Executive"?
Insightful conversation with business and thought leaders who share knowledge and stories about project selection and company growth. With a focus on Rethinking your business model, innovation and collaboration and leveraging technology. You'll learn how to strengthen your innovation capabilities.