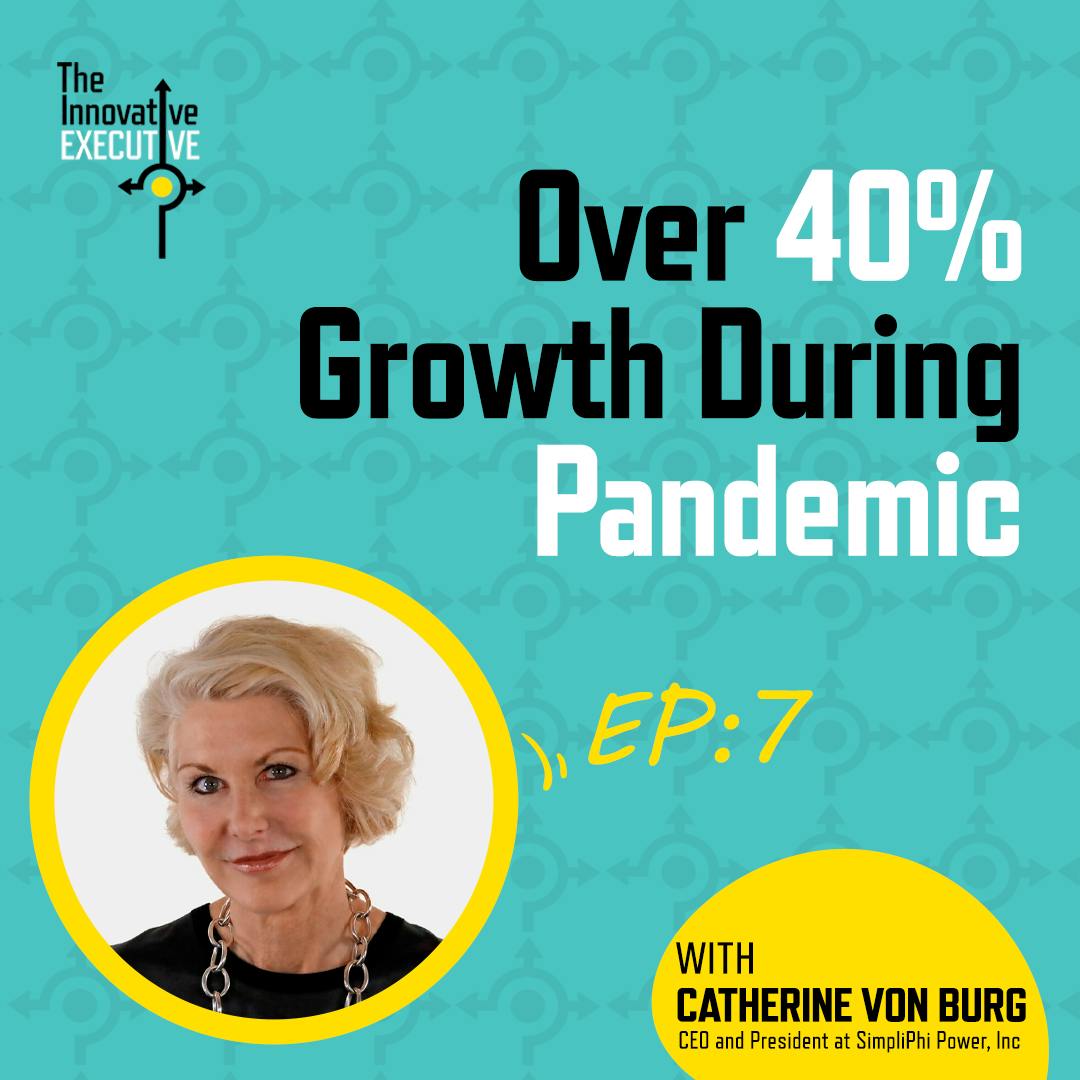 EPISODE DETAILS
I speak with Catherine Von Burg, founder and CEO of SimpliPhi Power, a technology company that manufactures innovative energy storage solutions to seamlessly integrate with solar, wind, or grid power for the residential, commercial, utility, and disaster relief markets globally. 
SHOW NOTES
Leaders who fail to think broadly will be left behind. Unless they can think flexibly and see organizations from multiple angles, they will be unable to deal with the full range of issues they inevitably encounter.  Catherine Von Burg CEO of SimpliPhi Power links the connection between entrepreneurship and innovation with flexibility and adaptation in business activities, in which benefits the society, her industry and ultimately her core business.  Join us for a conversation as the show examines how Catherine's multiframe thinking provides direction to embracing innovation capabilities around partnerships, building strong supply chains using scenario planning, embracing diversity and company alignment.
What we cover in this episode:
02:46 Finding newer innovation in chemistry
06:32 Innovation in business model, structure, and governance
08:05 Batteries reducing CO2 when paired with CO2 generations type sources
11:38 Humanitarian partnership -using the UN SDG 17th goal as a guidepost
19:41 How core values and company mission directs a quantitative and qualitative lens
22:00 Bootstrapping to keep laser focus on new growth opportunities
Follow Catherine Von Burg:
Follow Me:
What is "The Innovative Executive"?
Insightful conversation with business and thought leaders who share knowledge and stories about project selection and company growth. With a focus on Rethinking your business model, innovation and collaboration and leveraging technology. You'll learn how to strengthen your innovation capabilities.